19 Sep

How to make sure you succeed getting the TopWeb.LK badge

At the Bestweb.LK 2023 Feedback Session, Bestweb.LK judges gave some important tips on how a website can be improved and how they can be taken to the next level. Below are those points highlighted and the significance of using TopWeb.LK Awards Scheme as a stepping stone to this journey of enhancing the standards of your website.
TopWeb.LK is a monthly award scheme that enables you to evaluate your website and check if it meets the minimum web standards. It also helps to build trust in your website visitors and compete confidently in Sri Lanka's only web design competition, BestWeb.LK
TopWeb.LK applicants are evaluated based on content, design, technical expertise, performance, security, and bonus points earned through multilingual, accessibility, and social network integration.
Also, a standard security scan will be conducted, and if there are any concerns you will be informed to rectify and resubmit within a given time period.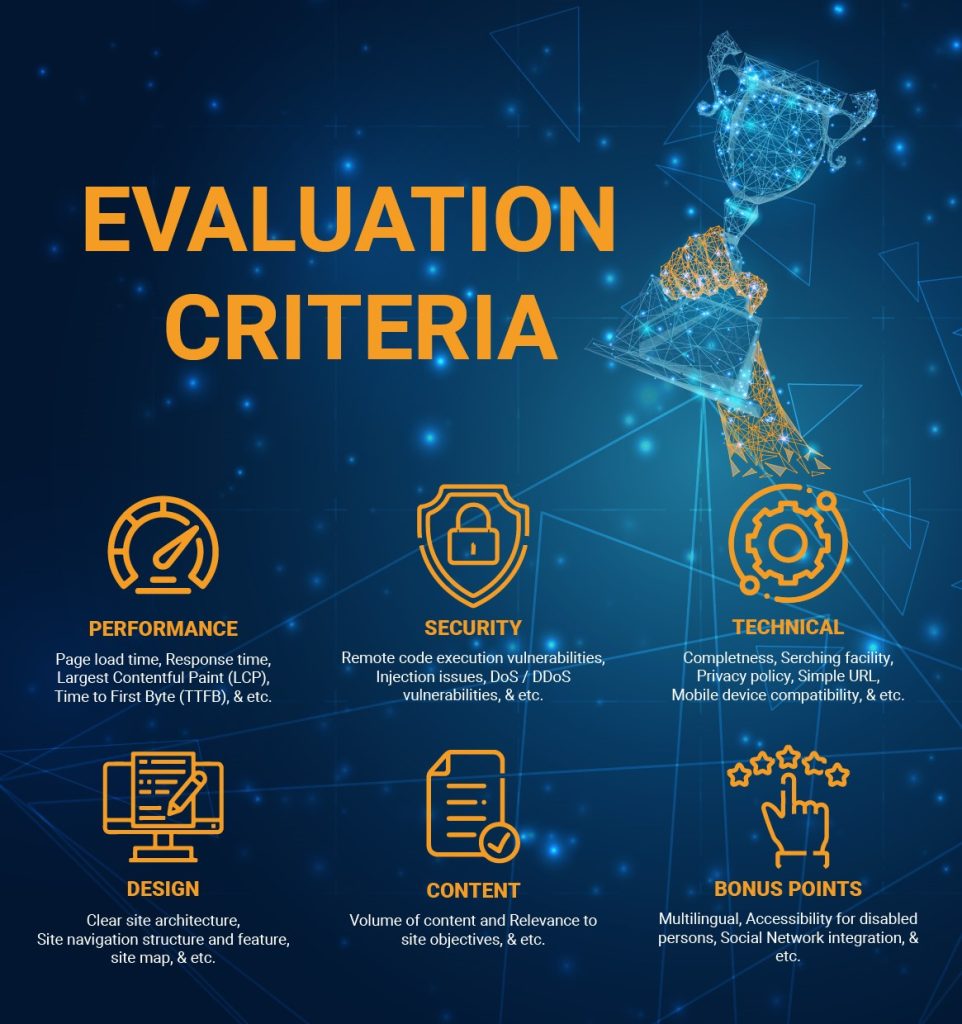 At the recent BestWeb.LK Feedback Session, the judges identified the following reasons why most websites are disqualified from the competition, these reasons are also applicable to the TopWeb.LK award scheme:
Security vulnerabilities – Websites that do not meet the minimum security requirements will be disqualified.
Incomplete or not operational websites – Websites must be fully operational and accessible to the judges.
Site redirection – Websites that redirect to other websites will not be eligible for awards.
Website owners can increase their score on the evaluation by focusing on the following areas:
Judges will consider the purpose of the website, whether the business direction has changed over the years, and the quality of the front-end structure and color schemes.
Judges will also consider the languages and quality control of the website.
Organizations should spend adequate time reviewing the work done by third parties.
Websites should have a clear purpose and target audience.
Websites should avoid excessive amounts of white space, unless it is used for a specific purpose.
Best practices include:
Regularly updating the web server software, and any applications or plugins.
Quickly applying security patches to web server software and OS to address vulnerabilities.
Using secure cryptographic functions for integrity and encryption.
Implementing a WAF/IDS/IPS to identify and respond to potential attacks in real-time.
Conducting periodic security audits and vulnerability assessments to identify and address potential weaknesses.
Performing regular backups.
Additional notes:
Websites should be up-to-date with the latest news, blogs, and copyright information.
Websites should have a search function.
Websites should have all links double-checked including social media links before going live.
Websites should use HTTPS.
Websites should be mobile-optimized.
Websites should avoid privacy and cookie policy errors.
Websites should be properly optimized for screen size.
Websites should have contact details that are properly displayed.