30 Jan

CONGRATULATIONS to all the January TopWeb.LK award-winning websites!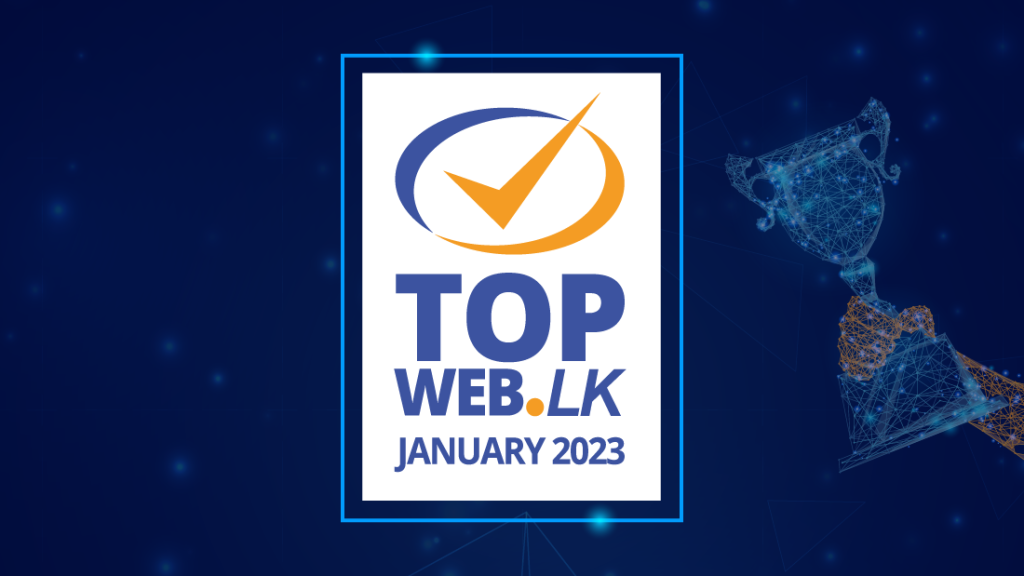 The applications received for the month of January were evaluated under the below criteria:
Performance Criteria
Security Criteria
Technical Criteria
Design Criteria
Content Criteria
Bonus Points
Following are the Top ".lk" websites of this month:
Listed below are some benefits of participating in the TopWeb.LK Award Scheme:
Show that your website meets the standards expected.
An opportunity to have your website evaluated on vulnerabilities, etc.
Winners will receive an e-badge and certificate to be displayed on your marketing material and website.
Promotional opportunities for the business.
You will receive guidance on why your site did not get an award this month, and how you may fix the issues and re-apply for the award.
Contact us on the below details to get more information on TopWeb.LK:
Visit www.topweb.lk
Call us on 0114462863
WhatsApp us on 0768332863
or write to us on [email protected]